Sandra Kaub
Sara's Health & Fitness
Aug 08, 2021
Twelve years ago I had a knee replacement. My physical therapist transitioned me into Sara's and I was hooked. Sara is a professional and I am amazed by her talent, dedication, and good spirit. She has created a positive atmosphere and I have felt such support and friendship. I am now a very senior citizen, but I know that I can go in and do what I can without judgement. Thank you, Sara, for your support and encouragement. You are the best!
Sara Karman
Business Owner
Aug 09, 2021
Thank you Sandy. We love to have you and I am blessed to have your friendship. We are a family here at Sara's and we welcome anyone and everyone!
Linda Schumacher
Sara's Health & Fitness
Jun 09, 2021
I was having a Murphy's Law morning. You know, what ever can go wrong; did. And was I ornery! I went blasting into the 8:30 am class lead by Sara. I worked as hard as I could and sweat like a racehorse. 10 minutes after class ended I felt great!! So if you want to kill a bad mood and feel magnificent, go to Sara's. You won't be sorry.
Sara Karman
Business Owner
Jun 09, 2021
Thank you Linda! I am so glad you chose to come in and relieve some tension. You are always a trooper and will try anything new. :)
Sara
Shelly Hutchison
Sara's Health & Fitness
Jun 03, 2021
I joined Sara's gym on Tuesday and signed up for the Strength class on Wednesday. I am glad I did. Jenica was awesome...she was super helpful. I didn't feel out of place at all. It was a great group of ladies. I will definately be going back for more Strength. Tonight I am signed up to work out at Tonia's class. I can't wait!
Sara Karman
Business Owner
Jun 04, 2021
Thank you for this amazing testimonial. We are so glad to have you at Sara's. You will love every minute.
Sara
Debbie Richardson
Sara's Health & Fitness
Mar 18, 2021
Thought it was time to get back into the Gym! Did the Thursday night class with Tonia. It was really nice to get back in there and sweat! Thanks Tonia!
Sara Karman
Business Owner
Mar 22, 2021
Welcome back Debbie. I'm sorry I missed you. Sara
Linda Turecek
Sara's Health & Fitness
Feb 06, 2021
This class is always fun - so glad Sara is trying her best to work with us during this Pandemic. As a person that lives out of state during the winter I so enjoy doing classes during the week on Zoom with all my Wisconsin friends.
Sara Karman
Business Owner
Feb 06, 2021
Thank you so much Linda. Thank you for helping me along the way!!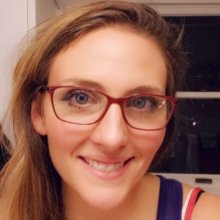 Veronica Ellingworth
Sara's Health & Fitness
Dec 19, 2020
I am truly enjoying my time at Sara's Health and Fitness! The atmosphere there is very inclusive and welcoming, I feel like I have been there the whole time. The Wine down Fridays class is exactly what I need. Toning and comraderie. There is no pressure to be perfect, but to work at your level and have fun! The instruction is clear and easy to follow. The music is fun and really goes to the beat well. Someone is there to answer questions and give advice if needed. I get home feeling happy and energetic. I would recommend this gym to everyone, of any fitness level. The facility is clean and sanitizing stations are available. Thank you so much to Sara and everyone who has welcomed me and made me feel like part of the group!
Sara Karman
Business Owner
Dec 20, 2020
Thank you Veronica. We are very happy to have you as a part of our family. It seems like the timing was a match made in heaven. I look forward to our Friday's. It's great to socialize and just talk about mutual situations that we women are going thru.
Sara
Natalie Moehrke
Sara's Health & Fitness
Nov 03, 2020
On my previous review auto spell changed gym to gun. Sara the GYM owner. Not gun owner. Lol. Just wanted to make that correction.
Sara Karman
Business Owner
Nov 04, 2020
lol, that's ok
Natalie Moehrke
Sara's Health & Fitness
Nov 03, 2020
Amanda is a great instructor. She shows alternative moves for people who cannot do intense moves. Class is welcoming. I came in as a beginner and was nervous about standing out but we all work at our own pace and intensity. No one makes you feel bad for taking a breath or doing alternative move. Sara the gun owner is also very friendly and informative. Large gym for a small town. Great atmosphere. Tons of support.
Sara Karman
Business Owner
Nov 03, 2020
Awe, thank you Amanda. We are so happy that you are enjoying the classes and gym! There's nothing better than hearing about great experiences. Always here for you.
Marleen Anklam
Sara's Health & Fitness
Oct 29, 2020
Sara's Ripped class on Zoom was amazing. It has been awhile since I've had such a total workout, with both strength training and aerobics. Looking forward to the next class.
Sara Karman
Business Owner
Oct 30, 2020
Thank you so much Marleen! I look forward to many more.
Kelly Williams Anderson
Sara's Health & Fitness
Jul 20, 2020
After a week of vacation it was great to get back on my routine. Sara's is so inviting, welcoming, completely sanitized and clean. I feel safe and protected. Thank you everyone at Sara's for providing piece of mi d and helping me along my get healthy journey!
Sara Karman
Business Owner
Jul 20, 2020
Thank you Kelly. You were missed while you were gone. I'm so happy we've created a friendship with our morning group. :)
Product & Affiliate Partners