The Bucket List…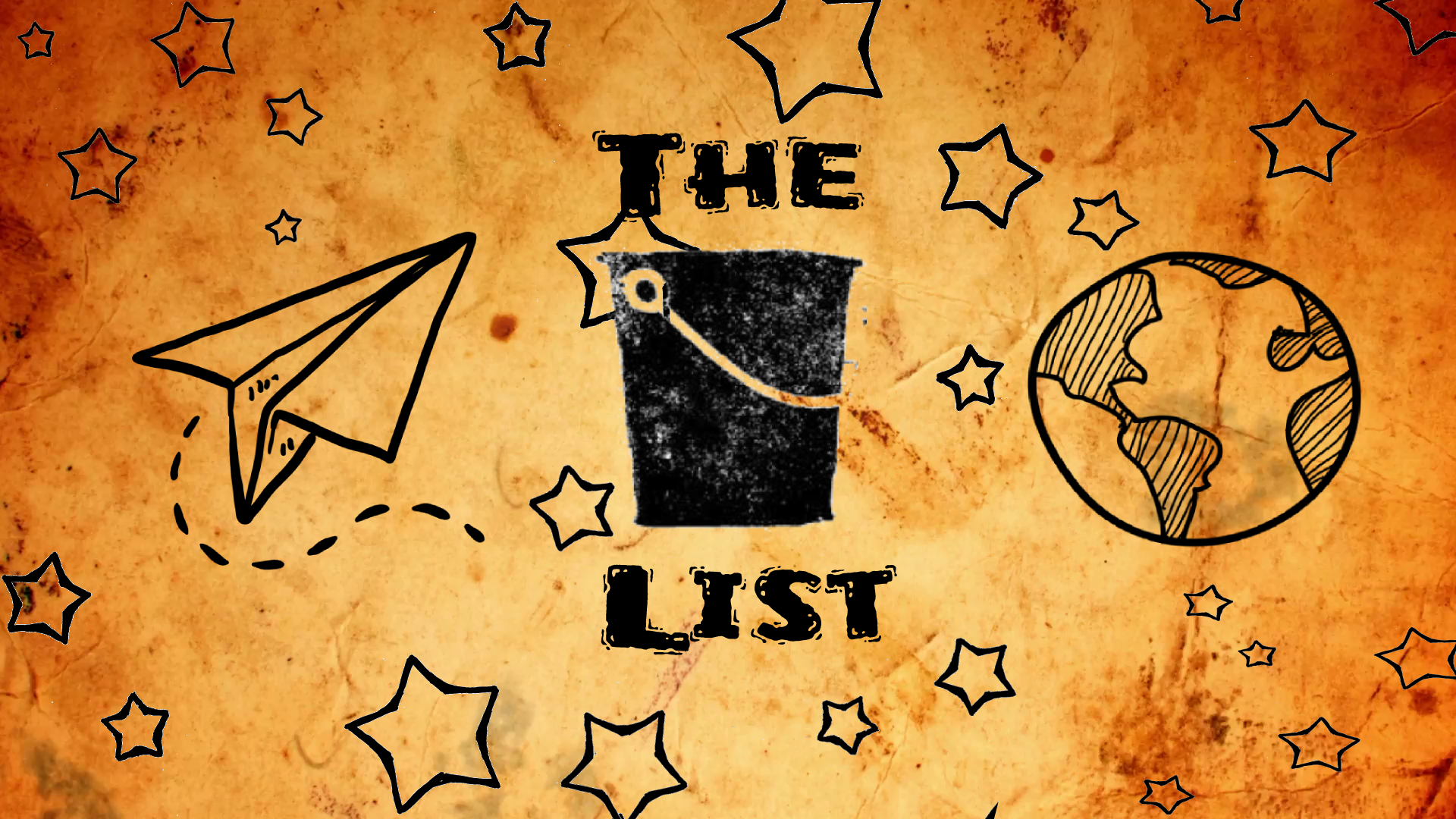 🌞✈️ DO YOU HAVE A BUCKET LIST YET? 📋
✨ I BELIEVE LIFE IS ABOUT CREATING MAGICAL MEMORIES WITH LOVED ONES, AND A BUCKET LIST IS A GREAT WAY TO HAVE A PLAN TO ENSURE YOU TAKE THE TIME TO CREATE THOSE MAGICAL MEMORIES. ✨
A bucket list is also a great way to keep yourself accountable to stop living groundhog day.
Do you ever feel today was the same as yesterday?
This week was just like last week?
This year just like last year?
Traveling, learn a language, learn an instrument, climb Everest (on the Stair Master?), meet a mentor or celebrity, compete in a challenge like an iron man, or do as many 5k's this summer; Tobacco Days 5K?
🏖️🏖️🏖️ Have you ever found yourself saying things like, well I will go on a holiday next year, or when our baby is born, or when I have more money?
If you said yes to any of this, then you need a bucket list otherwise next thing you know it's too late. ✅
Life can be so much fun, an exciting adventure if we choose to step out of the ordinary and mundane and into the extraordinary. Many people live by default, reacting to the environment and their world, saying things like "I can't afford that" or "When I win the lotto"…I'd have to buy a ticket first.
When you begin to realize that when you choose what you want from life first, then take full responsibility for its attainment, it empowers you with a sense of controlling your own destiny.
Some people say the sky's the limit, is it really?
Les Brown says "Shoot for the moon because even if you miss, you will land among the stars".
SIMPLY BEAUTIFUL 🍂
As you create your bucket list, your smorgasbord of delicious experiences you wish to have, it might be a challenge because we are not used to having full freedom of choice consciously.
To choose anything our heart desires. A little voice inside our head pops up and says things like "you don't know how to do that", "you don't deserve that" or other self-sabotage self-talk.
This is not you, it's the brain's physiological response to not wanting to change, it likes familiarity, it likes comfort, and it likes security.

When you are creating your bucket list and you hear that little voice (and you will), keep going because it means you are on track for the change you truly desire.
Remember your brain is a part of you like your hand or foot, they can work unconsciously but you can also choose to consciously master them. For example, think of your big toe right now, now wiggle it, or not.
Now notice before I brought it to your attention, you knew it was there right? Of course, but you weren't consciously thinking about it. Now you are, you can choose to move it any way you want, well your brain is the same, and it just takes time and practice, like crawling or even walking for the first time.
The key here is daily consistency. 🌞
📋 How to Create a Bucket List: 📋
I suggest starting by making a list of 26 magical memories you wish to create before you leave this world. Then what we suggest doing is then also make a list of 26 experiences you wish to create this year. Then the goal is to get you living your bucket list items once every 2 weeks then weekly. Imagine doing this even daily.
You might be thinking, but Sara, I like to be spontaneous and be free. I realized by planning, I can live with more freedom, passion, and adventure, quenching my thirst for one of my number one values in life; freedom! 🎯
For now, forget about the How to, and have faith in knowing that completing these 10 steps will give you the tools you need, and in time you will find a way.
🌇🛳Know your why manifest it, and intensify it. Understand what you want (this process now) then determine and be flexible with your how. To assist you in creating your bucket list here are categories I suggest using.
✅Material Items you wish to have – Jet Ski, car, and watch
✅Achievement's you wish to achieve – a degree, Ph.D., awards
✅Places you wish to travel – Egypt, Africa, Greece
✅Things you wish to learn – a language, books, instrument
✅People you would like to meet – celebrity, mentor, and inspiration
✅Physical challenges you would like to experience – climb Everest, iron man, triathlon
✅Family memories you wish to create – take them somewhere or do something for them,
✅Marriage, and children
✅Experiences you wish to have – Swim with dolphins, Jet packing, Hot air ballooning
✅Charitable – start a charity, do events, get hands-on in a 3rd world country.
Take the time to sit down and think about the once in lifetime experiences you have, do it with loved ones and turn it into a vision board and watch your drive, enthusiasm, and excitement for life flourish ❤
If you would like to have a FREE Life Coaching Sessions Simply reach out to me and we will set up a time that works for you!
Make today even more amazing than yesterday
Sara Karman⚡️