24 Hr. Coed Wellness and Group Fit
Group Fitness classes:
Reserve your spot in class to guarantee you'll get in! Just log in to the member portal, select the class you'd like to attend, and reserve your spot!
If you are not yet a member, click the LINK to join.
Can't make it to a class? You can always join a class on our FB group; Sara's Group Fit.
You don't have to reserve a spot, but those who do will be guaranteed entry.
SAVING SPOTS IS PROHIBITED! This is a zero-tolerance rule. If this happens, the member saving will be asked to leave our class for that day.
Please arrive early to meet the instructor and be shown what equipment will be needed for the class.
Our classes are limited to 25% capacity to provide the appropriate 6ft. spacing.
Masks are required as much as possible. We understand that you may need to take a break and remove your mask to get adequate air.
We sanitize our equipment before and after each class.
We provide plenty of time between classes for proper cleaning.
Please let your instructor know if you have any limitations. All of our instructors are well trained and can provide modifications to ensure your safety and enjoyment.
Please wear proper clothing during your workout. We do ask that you wear a shirt that covers most of the body and shorts that cover what should be covered.
Because our room is enclosed, please exercise proper hygiene before coming to class.
Memberships
You can easily cancel, change or put on hold any of your membership.
Cancellation Request
We require a 30-day notice for processing.
If you are canceling, please supply the Notice Date and the Last Draw Date:
NOTE: If you are canceling and it's prior to the actual end of the term of the membership, an early termination fee of 25% of the remaining balance will be assessed.
Changing Request
We require a 30-day notice for processing.
If you are changing your membership, please supply the Notice Date and the Last Draw Date:
NOTE: This request will be processed on your upcoming auto-renew payment schedule.
Membership Hold Request
We require a 30-day notice for processing.
If you are placing your membership on hold, please supply the start and end dated of the hold:
NOTE: A monthly hold fee of 10% of membership's monthly payment will be assessed each month it's on hold, up to 6 months.
This class is always fun - so glad Sara is trying her best to work with us during this Pandemic. As a person that lives out of state during the winter I so enjoy doing classes during the week on Zoom with all my Wisconsin friends.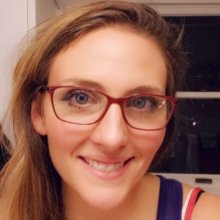 I am truly enjoying my time at Sara's Health and Fitness! The atmosphere there is very inclusive and welcoming, I feel like I have been there the whole time. The Wine down Fridays class is exactly what I need. Toning and comraderie. There is no pressure to be perfect, but to work at your level and have fun! The instruction is clear and easy to follow. The music is fun and really goes to the beat well. Someone is there to answer questions and give advice if needed. I get home feeling happy and energetic. I would recommend this gym to everyone, of any fitness level. The facility is clean and sanitizing stations are available. Thank you so much to Sara and everyone who has welcomed me and made me feel like part of the group!
On my previous review auto spell changed gym to gun. Sara the GYM owner. Not gun owner. Lol. Just wanted to make that correction.
Multi-class passes and monthly options

Product & Affiliate Partners